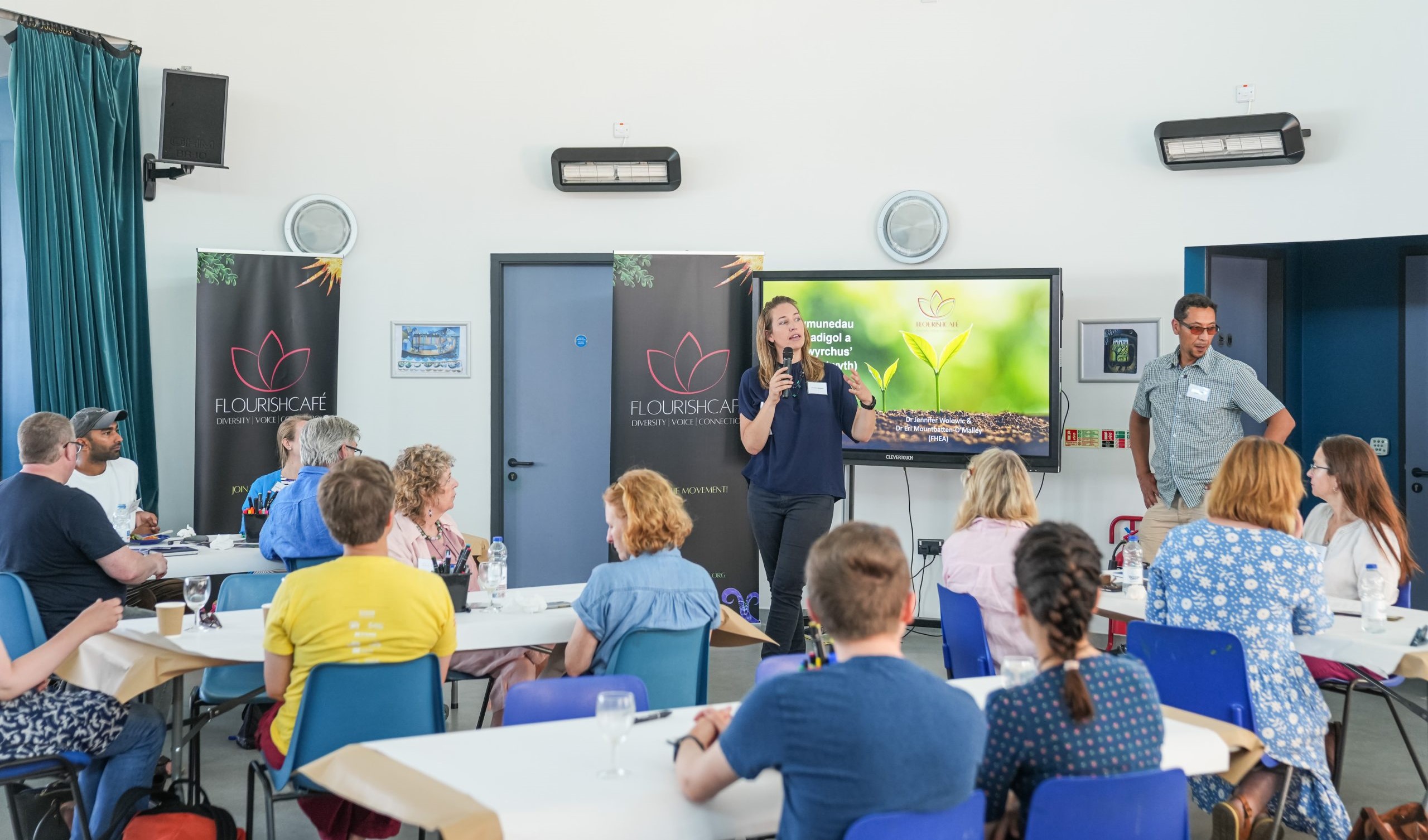 Civic Mission and Public Engagement
At the heart of Aberystwyth University's RWIF strategy is the growth and development of the Dialogue Centre—an innovative engagement and impact unit dedicated to working within and outside the university to support collaborative knowledge exchange, drive sustainable economies, encourage active citizenship, and improve the quality of life in Wales.   
As a catalyst for accountable relationships, creative facilitation, and knowledge exchange, the Dialogue Centre promotes dialogue and collaboration as core components of the university's research-led culture. The Centre fosters an environment that prioritizes long-term adaptive relationships, open communication, interdisciplinary collaboration, and the needs and expertise of external stakeholders.   
In line with the goals of the Wellbeing of Future Generations Act, the Dialogue Centre also actively explores ways to integrate Welsh culture and language into its activities. By promoting the use of the Welsh language and incorporating Welsh cultural practices, the Centre contributes to preserving and celebrating Welsh identity. This cultural influence within the university enhances inclusivity and community cohesion and supports Wales's broader cultural prosperity.