The projects we work on as a Dialogue Centre use knowledge exchange and transformative facilitation to support the impact of the University's research as well as its civic mission and public engagement aims.
Here are just some of the events we've organised or hosted as part of our rolling programme of activities.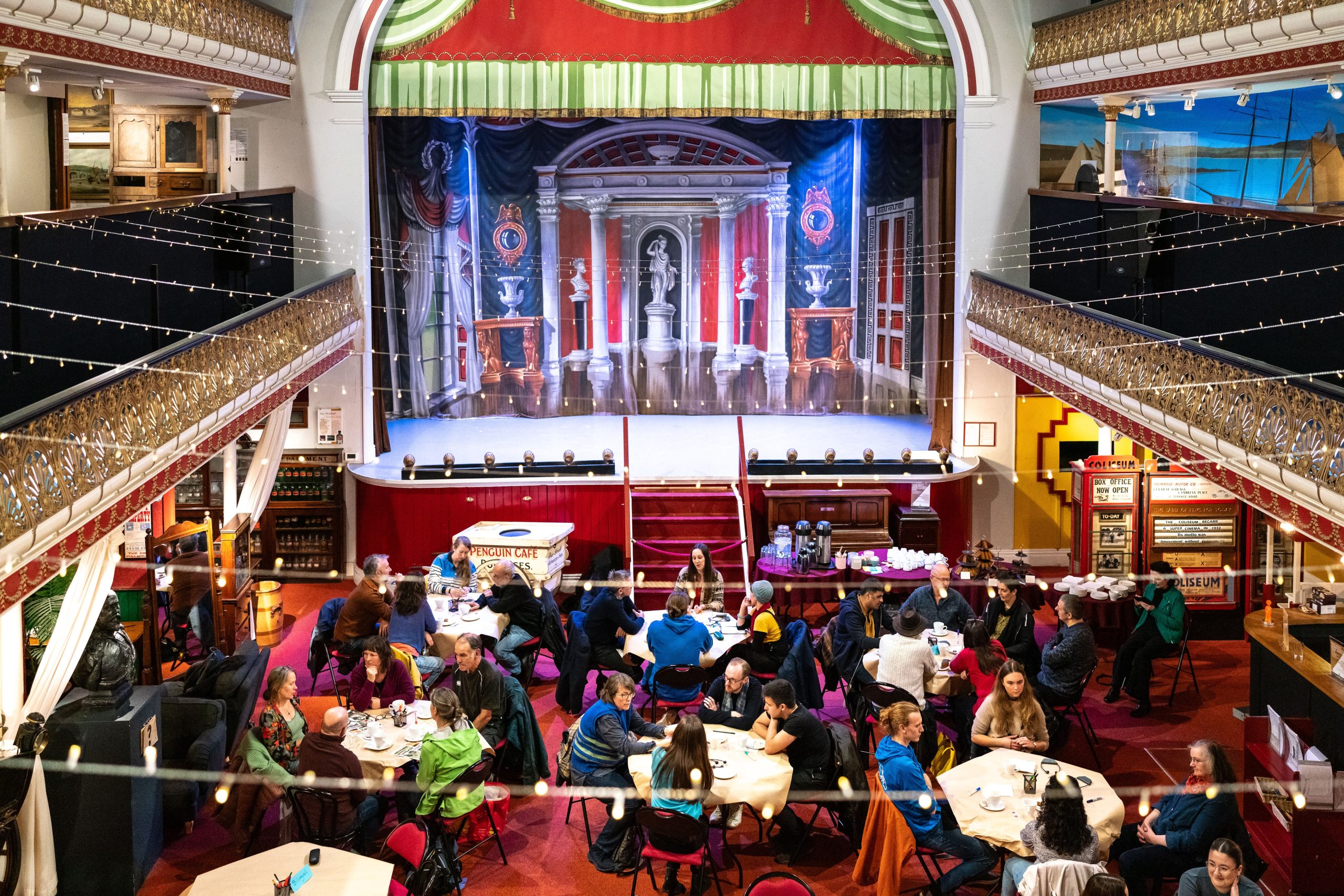 1-7 November 2023
Aberystwyth University's  2023 Festival of Research – The Pursuit of Peace
For the first time, the University's Festival of Research was coordinated by the Dialogue Centre.
Across a 7-day programme of discussions, workshops, research exhibits and creative activities on the theme of peace, the festival hosted more than 600 people and brought researchers together with a range of different communities.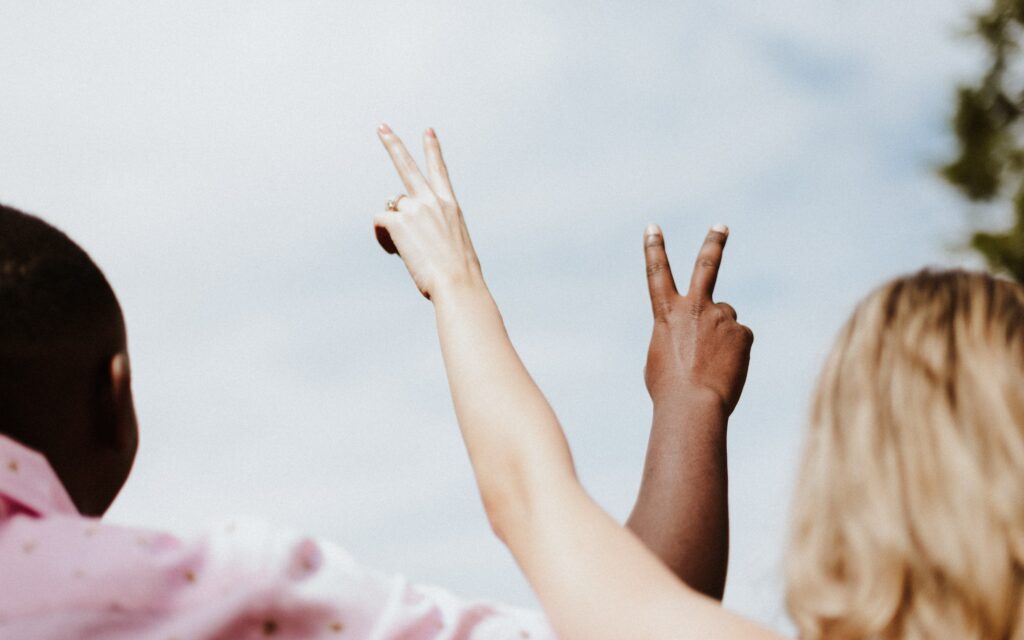 7 September 2023
RWIF Project Workshop – How the third sector can influence government
Two unique in-person workshops were held for everyone who wanted to be heard by the Welsh Government.
The workshops drew on the findings of research by Dr. Amy Sanders on how third-sector organizations influenced the Welsh Government, meaning that the techniques and tips participants learned were based on sound evidence of 'what worked'.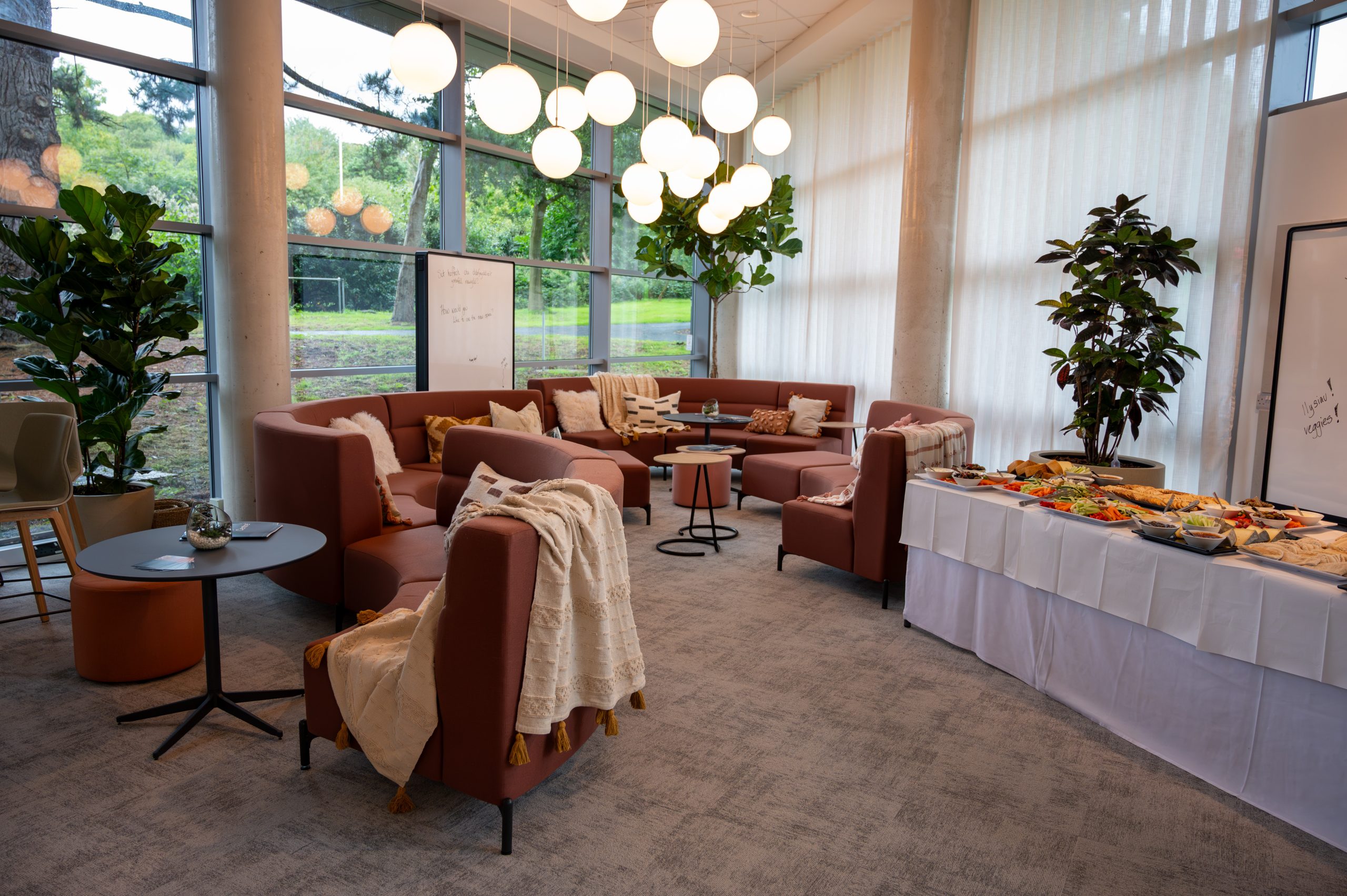 August 2023
Tŷ Trafod Opening
This contemporary space on the University's Penglais campus is a place where researchers, external partners and communities can gather to deliberate, collaborate and share information and ideas.
With a range of flexible layouts, Tŷ Trafod can be used for informal gatherings as well as a location for hosting dialogue and knowledge exchange events.
Find out more about Tŷ Trafod…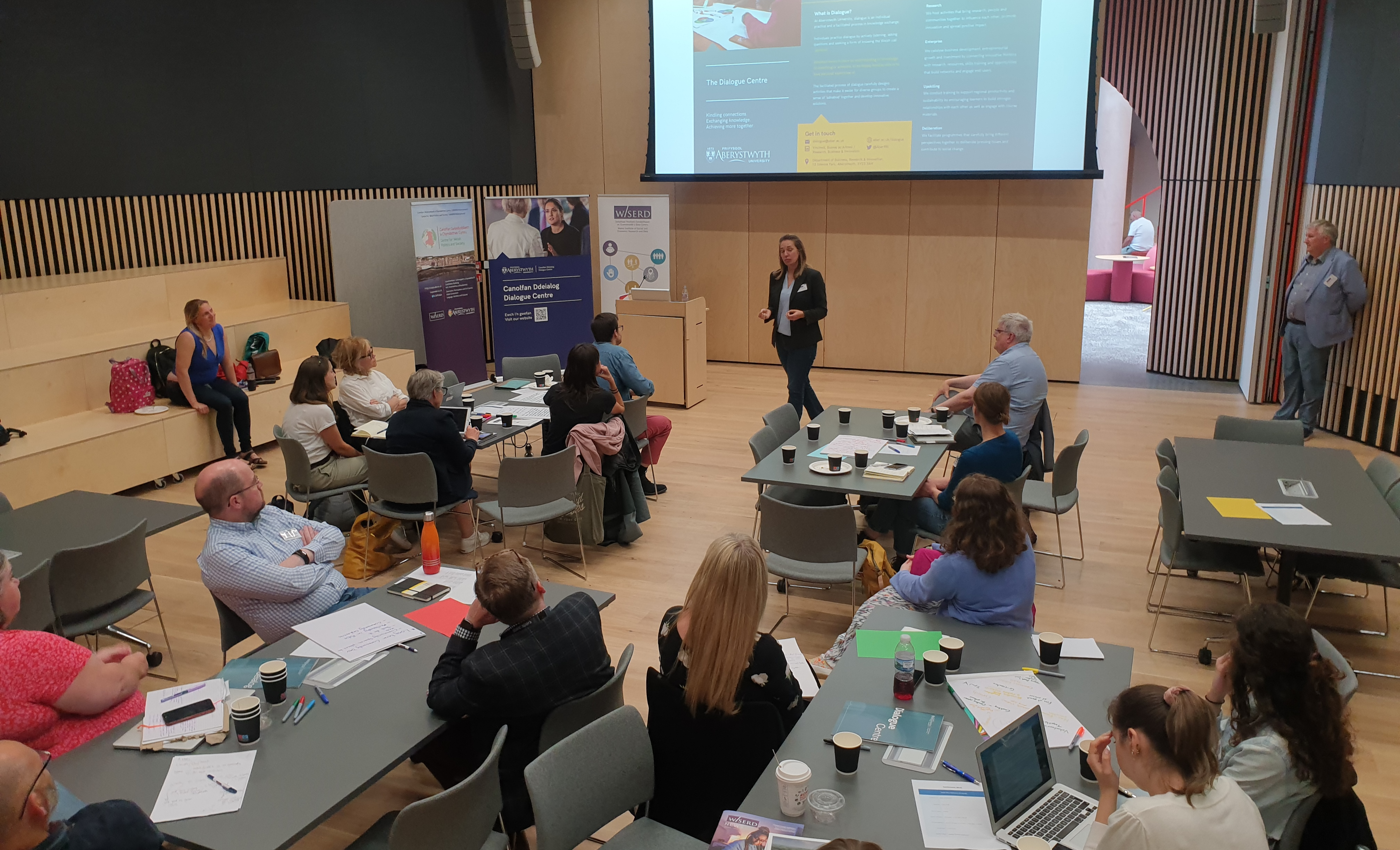 July 2023
External Training
Partnering with WISERD to present training on combating social and political polarisation in Cardiff.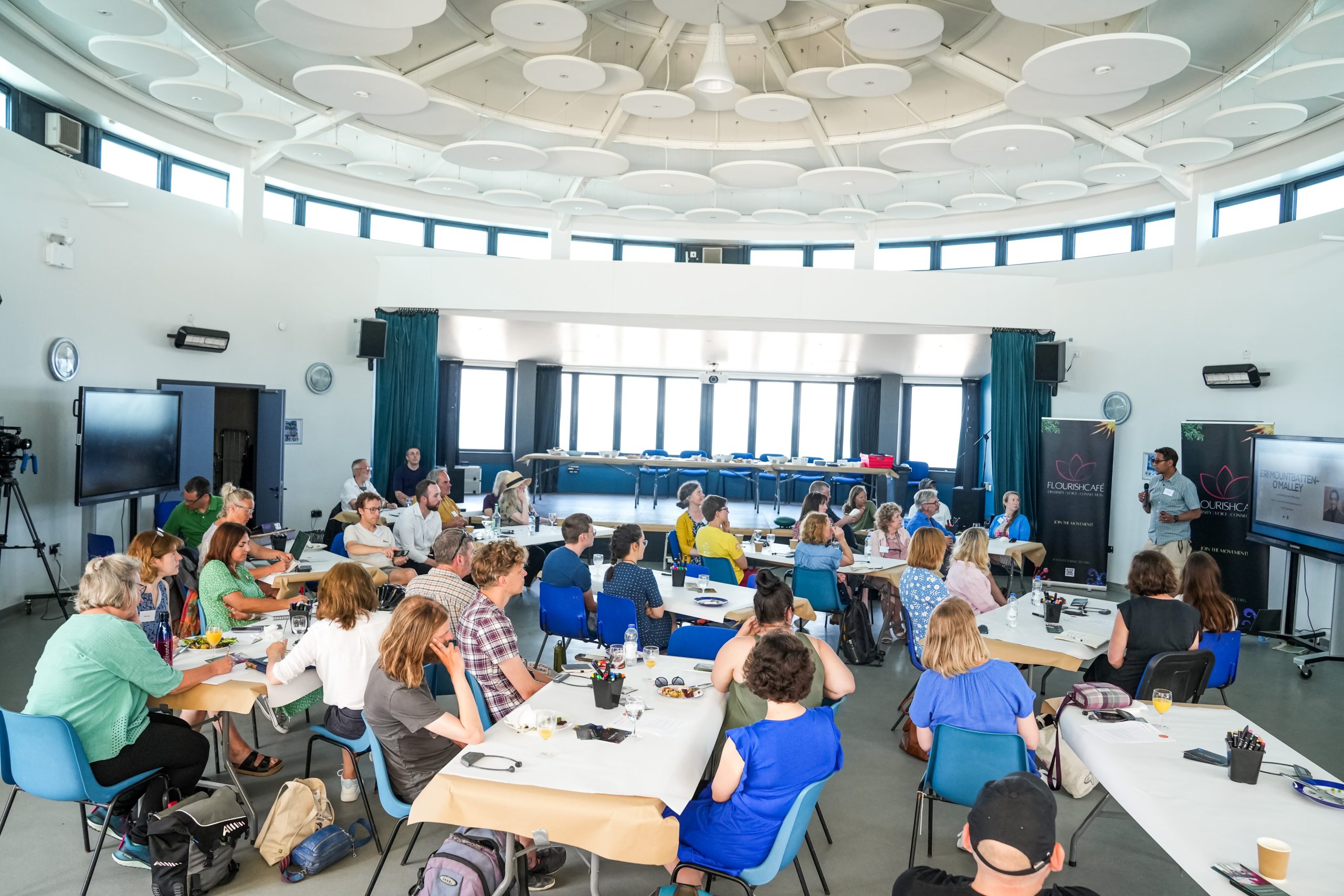 June 2023
A Flourishing Aberystwyth
A collaboration with Flourish Café™ to explore ways of supporting a flourishing creative industry, entrepreneurs and community in the Aberystwyth area.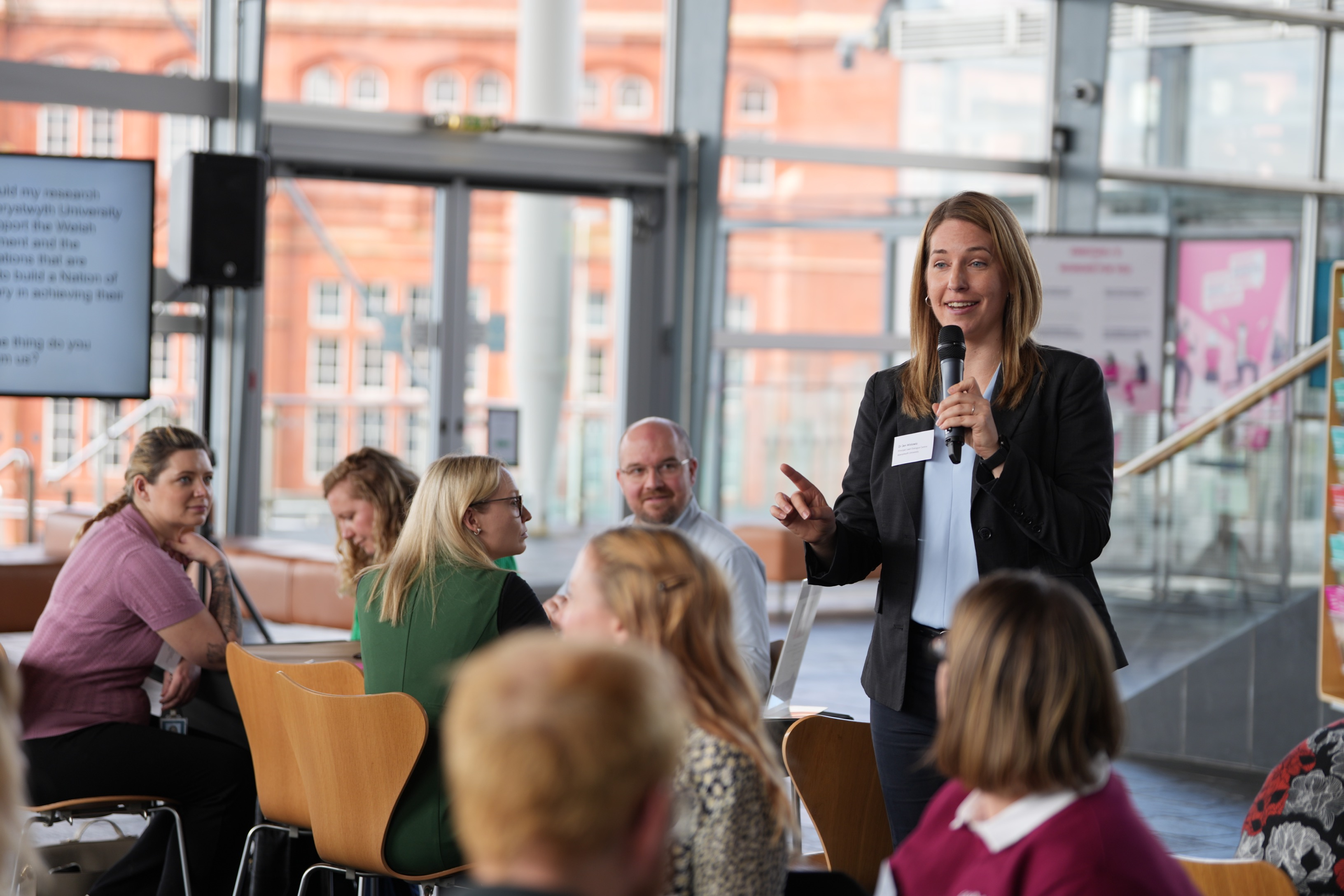 May – June 2023
Designing and Facilitating
A research and knowledge exchange event in the Senedd in Cardiff Bay, bringing together academics, politicians and third sector organisations to deliberate the challenges and opportunities of making Wales a Nation of Sanctuary.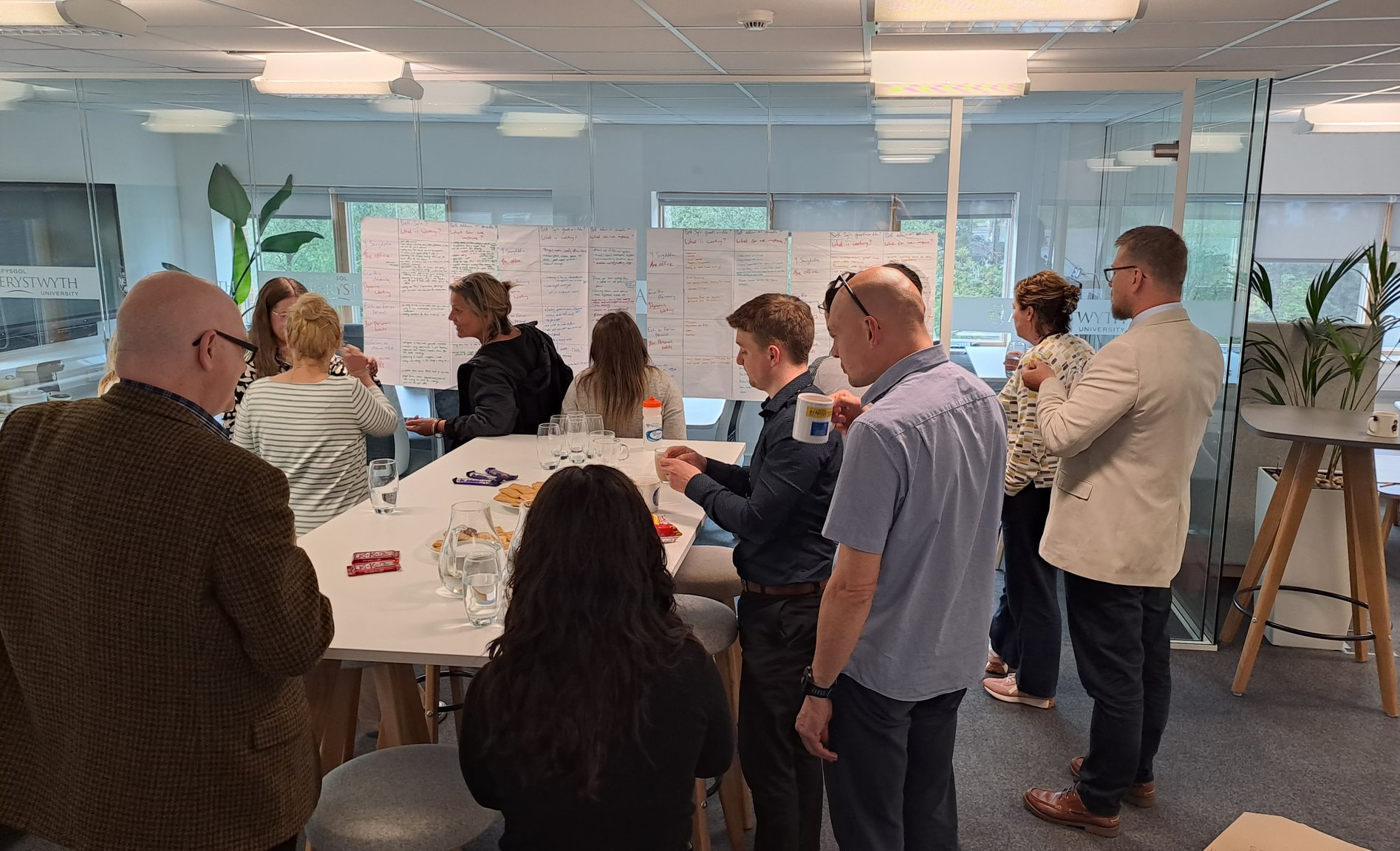 May – June 2023
Staff Training
Organising training opportunities for university academic and professional services staff on policy impact, facilitation and public engagement.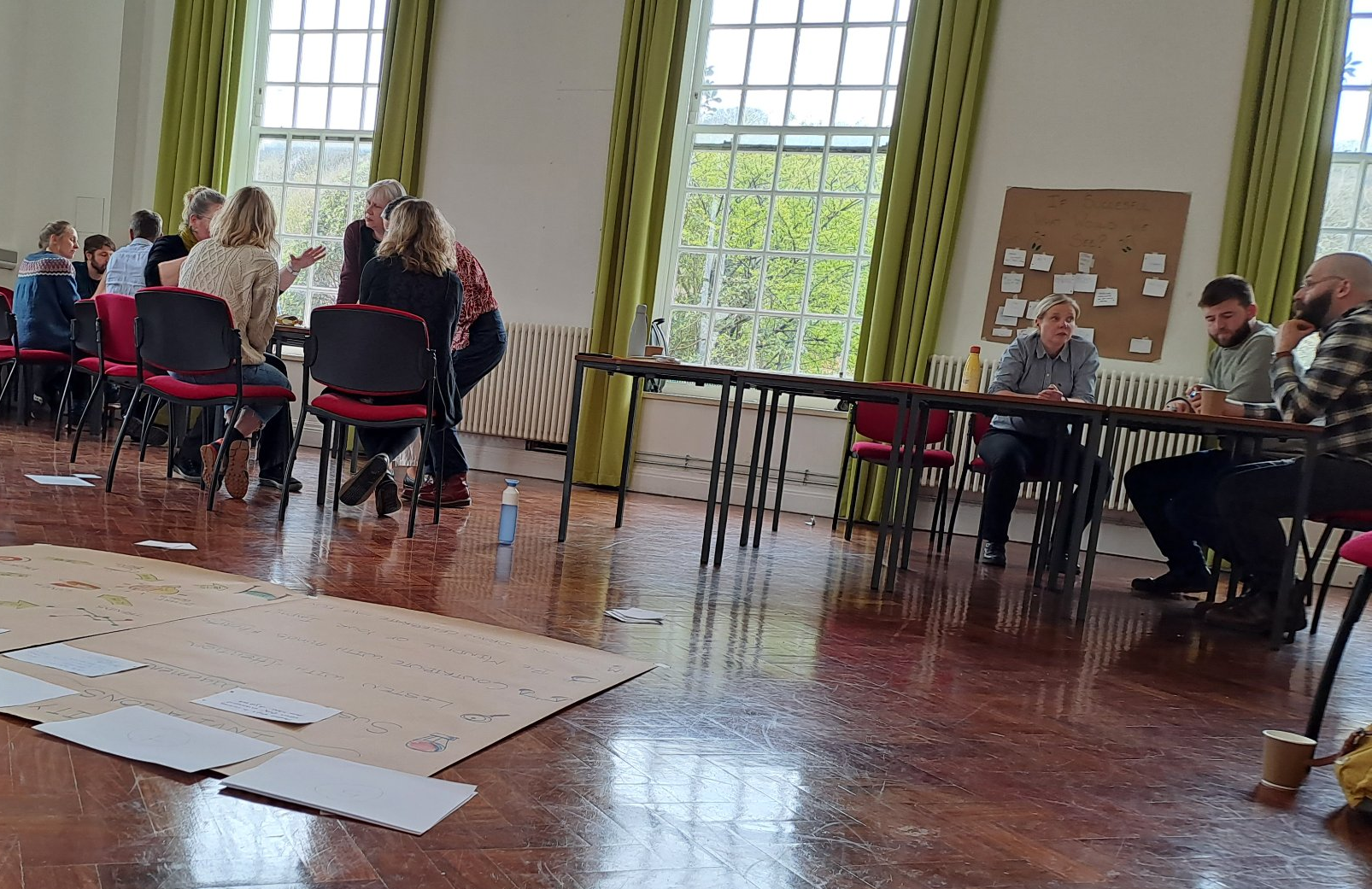 April 2023
Internal Facilitation
Developing and leading strategic workshop for the University's Department of International Politics Department. Similar offerings are available as part of our consultation service.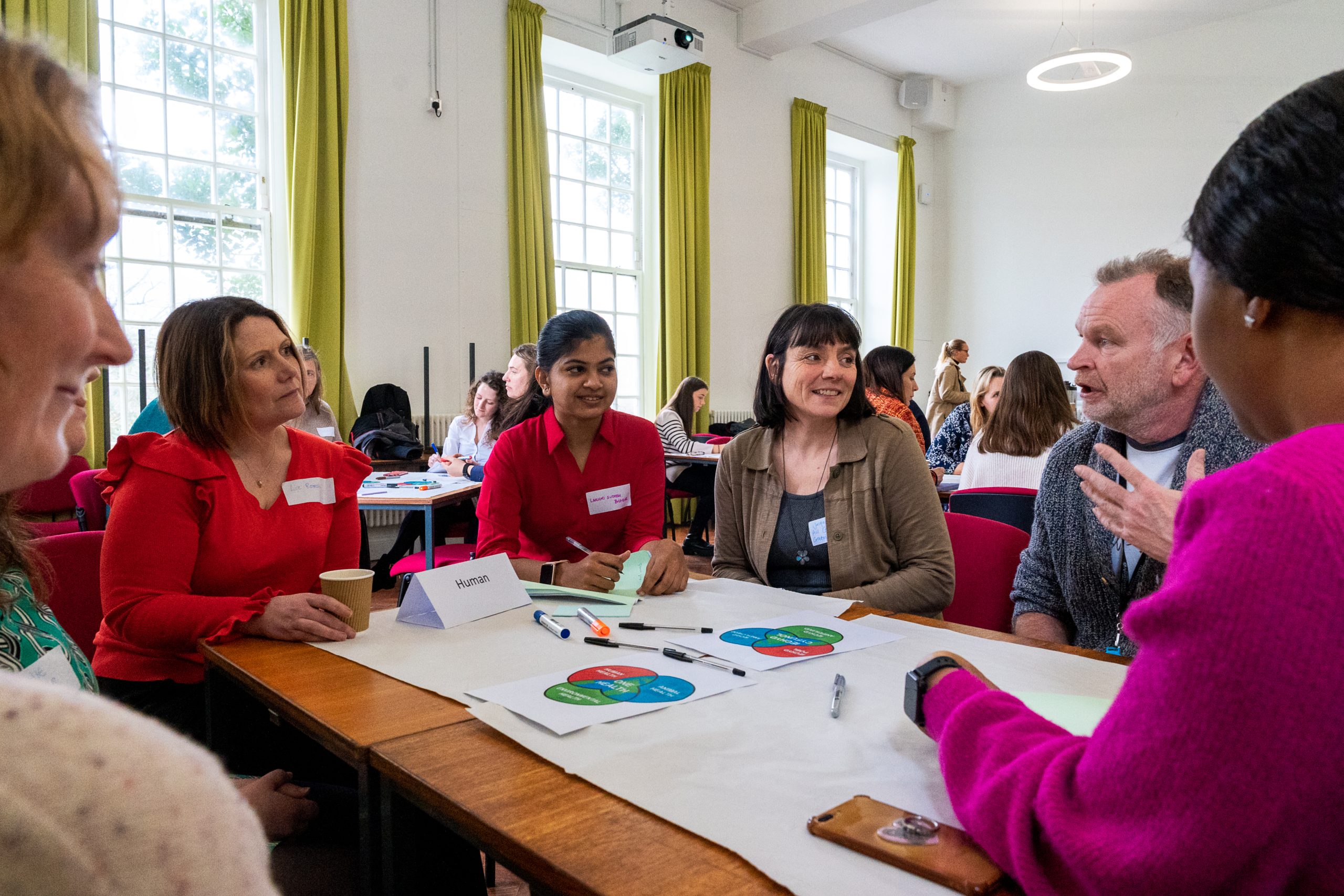 March 2023
Coaching
One-to-one coaching on dialogue methods and design with researchers leading communities of practice around healthy ageing and transport.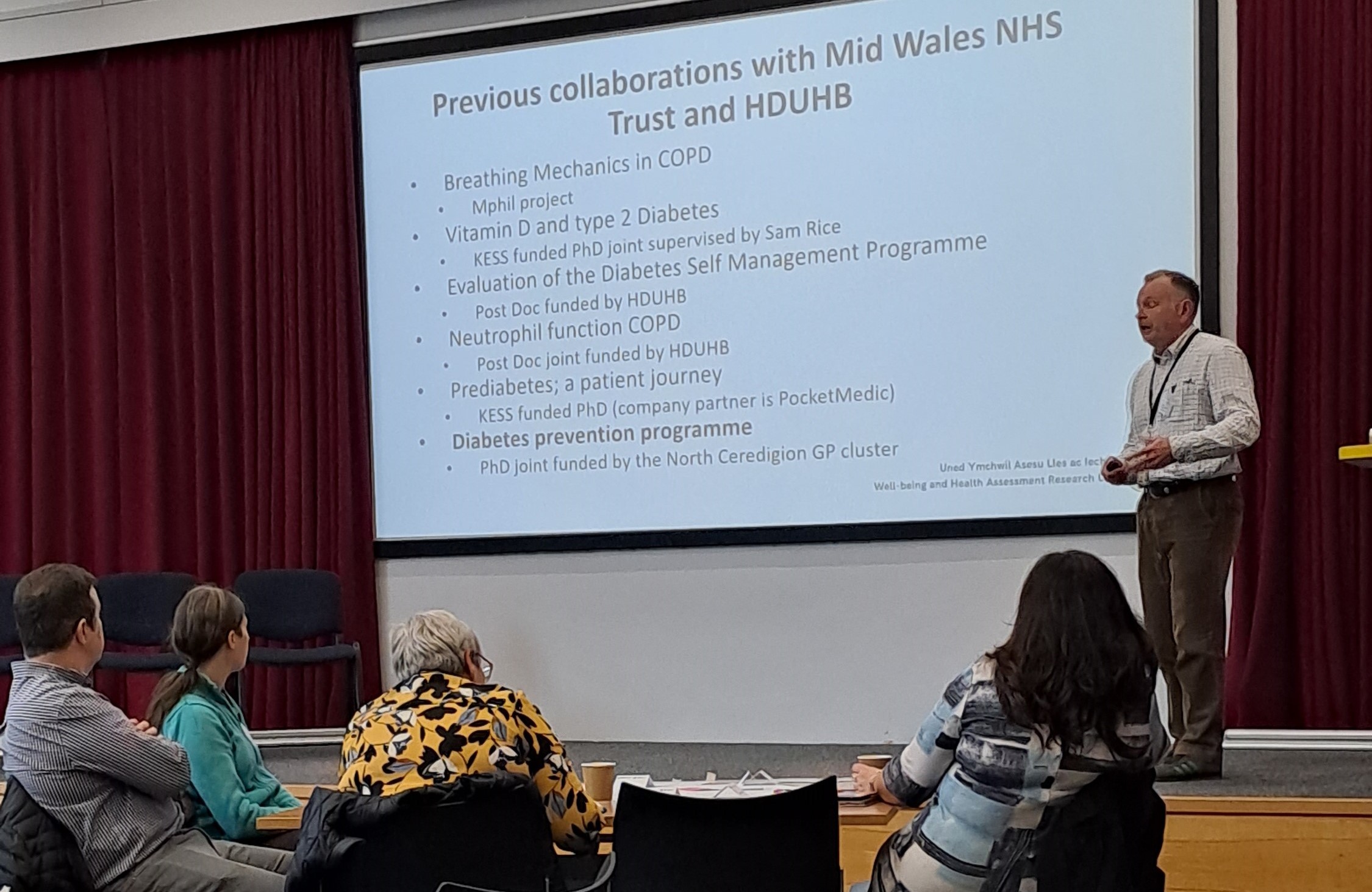 March 2023
Health Dialogues
Hosting events to bring together and strengthen partnerships between Hywel Dda Health Board and the University.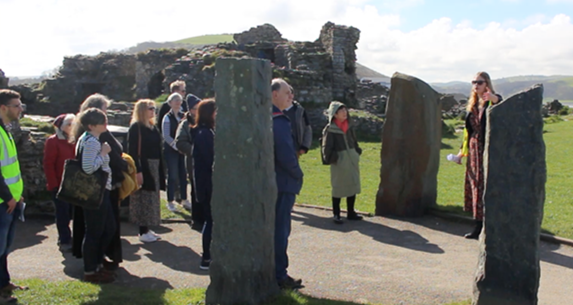 Nov 2022 – April 2023
RWIF Projects
Providing seed funding via HEFCW's Research Wales Innovation Fund (RWIF) and working with academics on projects which use dialogic processes to engage with communities and co-create solutions.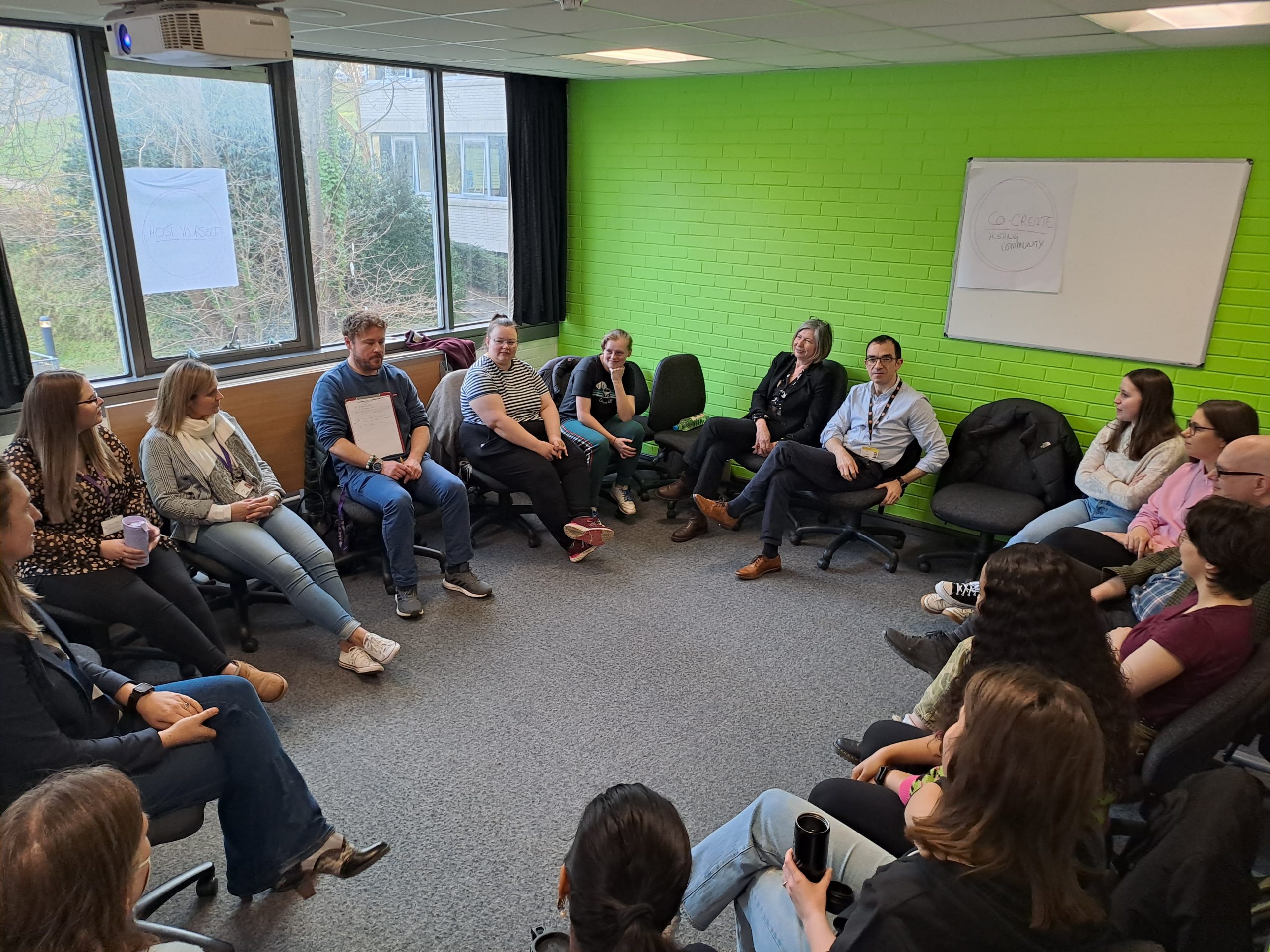 February 2023
Skills and Training
Hosting workshops on dialogic processes for Masters in Behaviour Change students and university staff, with a focus on what it means to individually plan and practice dialogue.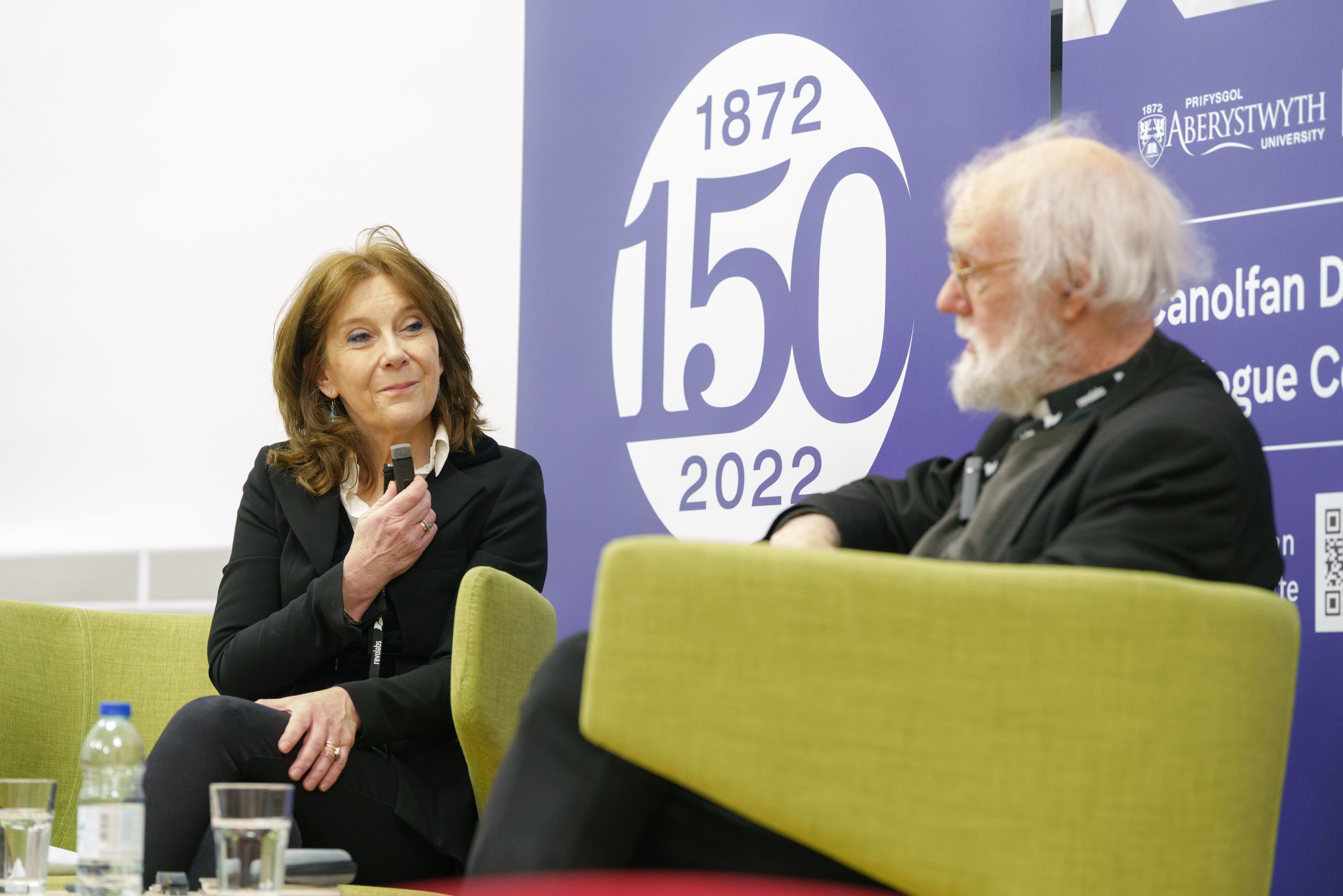 November 2022
Launch Event 
Keynote conversation on the 'Dialogue and the nature of knowing and seeing' with former Archbishop of Canterbury, Professor Rowan Williams, and award-winning poet and Professor of Welsh & Celtic Studies Mererid Hopwood to launch the Dialogue Centre.