After a truly inspiring week of dialogue, Aberystwyth University's 2023 Festival of Research has drawn to a close.
600+ attendees

 

20+ events

 

10 venues

7 days
A huge thank you to all our speakers, organisers, partners, technical and hospitality staff and wonderful audiences.

The Pursuit of Peace
1 – 7 November 2023
Aberystwyth University's 2023 Festival of Research will highlight how individual aspirations and collective commitment can hold significant influence locally, nationally and globally. It aims to celebrate the individuals, groups, and ideas that have shaped peace-making in the past and to explore ways in which we can shape a peaceful future.
A century ago, in the aftermath of a devastating war and a global pandemic, the Welsh League of Nations Union Conference convened in Aberystwyth. Its aim was to secure a peaceful and prosperous future for all. Notably, Annie Hughes Griffiths proposed that the women of Wales should petition their American sisters to ensure the USA's membership in the League of Nations. In the subsequent months, women from all backgrounds the length and breadth of Wales were mobilised and 390,296 signatures were gathered. Now, a hundred years later, the historic petition has been returned from the Smithsonian Institute in Washington D.C. to the National Library of Wales in Aberystwyth.
As we face the challenges of a contemporary global pandemic, wars in Europe and other continents, and the pressing forces of climate emergency, a new generation of citizens, leaders, and innovative thinkers from Aberystwyth and elsewhere are rising to seek solutions to these circumstances. They are establishing their own networks of influence and contributing to the pursuit of a peaceful and prosperous future.
The Pursuit of Peace in Northern Ireland: A Conversation with Eileen Weir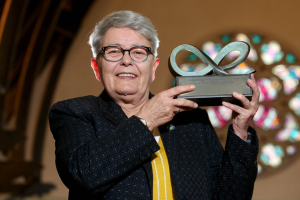 Time: 13:00 – 14:00
Date: 4 November
Location: Y Drwm, 

National Library of Wales

Aberystwyth University is delighted to welcome Eileen Weir as the keynote speaker for this year's Festival of Research.

In the year that marks the 25th anniversary of the Good Friday Agreement, we are fortunate to hear from someone with extensive, personal experience of the community activism that laid the foundations for that agreement. 
Book Launch of The Appeal: The story of the Welsh women's peace petition of 1923-24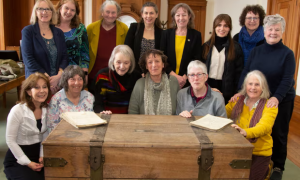 Time: 17:00 – 18:30
Date: 3 November
Location:
Wales Broadcast Archive

, National Library of Wales

Join us for the launch of a fascinating bilingual multi-author book which shares the amazing story of the 7 mile petition organised by women from Wales to be sent to America on the other side of the world.

This is the true story of women from every background who challenged authority.
Mid Wales: Leading a Peaceful Future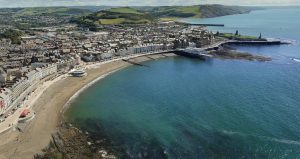 Time: 15:30 – 16:45
Date: 3 November
Location: Y Drwm, National Library of Wales
Researchers at Aberystwyth University generate a wide array of ideas and innovations that can contribute significantly to peaceful living.
Join us as we explore how research in rural politics, AI, creative writing and asylum seeker experiences, food security and more are defining how we can reduce conflict and co-create a peaceful future together. 

Join us from 1-7 November 2023, and celebrate the Pursuit of Peace that has shaped our past and explore ways of defining a peaceful future. The festival will feature book launches, keynote discussions across all disciplines, a community fair, arts and music, as well as impactful dialogues, workshops, and more.